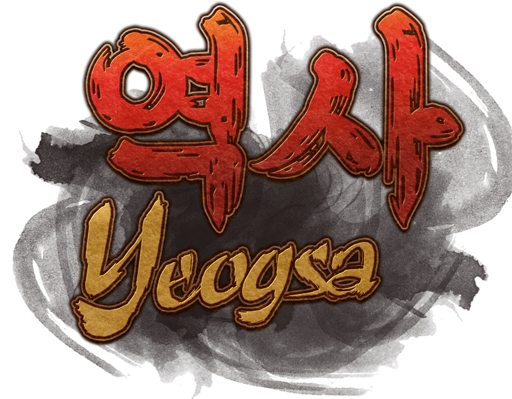 The Original Experience - Completely Free
Yeogsa aims to retrace the Original Experience being the only server that manages to stay true to the mechanics of the old times. And the whole Item Shop is completely accessible through only playing without having to spend a single dime.
Characteristics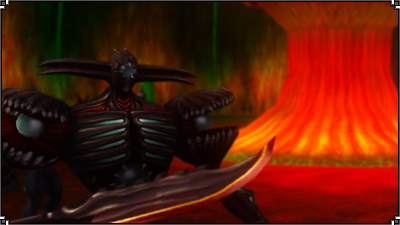 Classic Content
No knick-knacks, the hardcore experience as you remember it, only original content.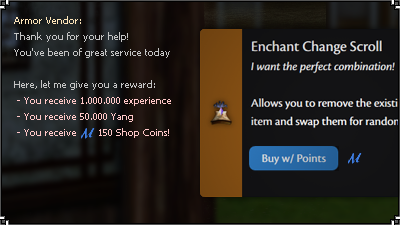 Fair to everyone
The whole Item Shop is completely accessible by playing.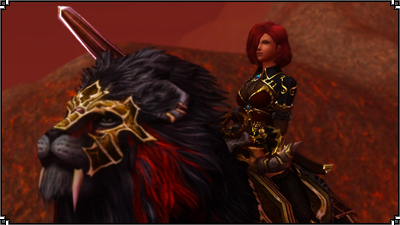 Customization
Find your style with plenty of different skins, a big selection strictly from the Original content.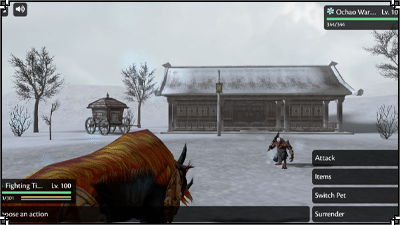 Rivals of Shiao
Availble to play both on PC and on mobile!
Earn Emeralds and use them to gain access to new shiny items!

Latest News
Now, to address some of the most common questions and complaints that we have received
Will there be a Second Server or an Event Server?
Currently we're not planning a secondary or event server. However, some changes to the early phases of the games are planned to ease the start for new players.
We're also planning bonuses for both new and returning players.
Vote List Problems
We're currently aware of the problems with the votelist and we plan to rework the system. However, it may take some time as we're currently focusing on the game updates.
Do you plan to make Coinshop items tradeable?
We currently do not consider finished the changes to the Shop that we started with the Yeogsa rebranding, so expect more to come.
About Advertising
The server currently does not have any advertising campaign running and the rebranding still has not been communicated on the various channels that we used.
As we don't want to underdeliver in our announcements, we are currently waiting for Rivals of Shiao to be released to start with the campaigning.
As part of expanding the team we have hired a marketing expert and we're currently developing an advertising plan that will start a little earlier than the release date.
We are confident that thanks to this we will gain both new players and many old players that will opt to return.
Hello @everyone
It's been a while since the last content update so I think it's time to give you guys a status update.
First, I think we owe you an explanation of the reason of the slowdowns.
As you may already know we've been undergoing some staff changes, specifically [DEV]Wyot and [GF]Chainbreaker performance was not up to par and they are no longer part of team. This has left on me and [DEV]Donkey a lot more of sudden responsibilities and problems to take care of.
Also, as some of you have discovered, we do own an Italian Metin2 server called Loc, which received early some of the features that we also plan to bring to Yeogsa. Specifically: Rivals of Shiao.
While the reception was good and the players liked it, we felt that it missed certain qualities that make for a good game. So, we decided to give it a few changes before bringing it to Yeogsa.
The new changes are almost complete and we will release the new game mode Very Soon!©
This update will bring much more substance to the game mode compared to what was initially planned.
We're sorry for having kept you waiting, we have been working hard to lay the foundations for the next updates and make them happen more quickly.
We're also currently working on expanding the team and we're confident that all these changes will help bring quicker and more frequent updates.
The second phase of the update will come not too long after the release of Rivals of Shiao and will bring more content to the Server.
Hey @everyone ! The reboot is finished and the Server is back online! Have a great rest of your day and we'll see us later next to the fisherman 🙋🏼‍♂️
Good evening @everyone 🙋🏼‍♂️ We will reboot the Server <t:1673445600:R>! A dedicated changelog will be published once we finished the reboot! Have a great night!
Good evening @everyone! On behalf of the whole @역사 - Staff I wish you all a very merry Christmas! Have some peaceful and relaxing days with your loved ones and enjoy the time!